Call Centre Solutions and Call Answering Services
The CommAlert Group offers a live answering service and comprehensive call centre solutions to any type of business, large or small. Our fully-trained, professional live operators can offer your callers effective and reliable customer service and can take any call and help answering questions and concerns. All calls are recorded as part of an ongoing quality assurance program and our call centre agents are consistently given feedback to ensure accuracy and professionalism in their response to your customers.
Our call centre services are available 24 hours a day, 7 days a week and are completely customizable to your specific communications needs. Whether you need an after-hours answering service, a technical support desk, appointment scheduling, call dispatch and messaging, a full-time virtual receptionist or all those things – we can help. In most cases, callers will never know they've reached a call centre and just assume they're speaking with a live representative from your company.
That is our goal and we are committed to offering the best customer experience to you and your clients but will act as far more than a simple telephone answering service. The CommAlert Group's service representatives will become an extension of your company's family.
Contact us to learn more about our call centre services or click on the service pages below to learn more.
24/7 Call Centre
We operate our professional call centre 24 hours a day, 7 days a week, every day of the year. If you need help with call overflow, call answering services during business hours or after-hours emergency call answering and dispatching, we can assist you.
After Hours Service
If you need your phones answered after hours, our live operators can be on call as a representative of your company or there to take messages. When your potential customers call your business, they want to hear a voice at the end of the line, not an automated recording, and that is what we are here for.
Mass Notification System
This is not an emergency notification system, but a tool for sending communication to your contact database that might include things like appointment reminders, mass notifications reminding residents about garbage day or yard waste pick up, or messages for fundraising or political campaigns.
Appointment Scheduling
The CommAlert Group can help your health service clinic with booking patient appointments. Our operators can take the call, record appointments in a spreadsheet or record them in your online system for you.
Call Dispatch & Messaging
Part of our live call answering service is call dispatching and messaging. When we receive a call from your customer, we dispatch the request to your technician. If we can't connect the customer to the person they need, we take and send a message the next day.
Live Chat Support
The CommAlert Group offers live chat services for your company's website. Our operators can monitor and respond to any live-chat messages and questions from your web visitors.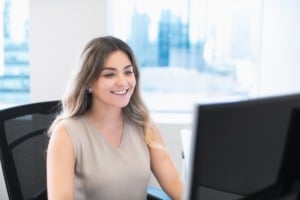 Virtual Assistant
For many small and medium sized businesses, hiring virtual assistant services makes financial sense. For a fraction of the cost of hiring a full-time employee to answer your phones, our call answering, and call centre services can answer them for you, schedule appointments, deliver messages and ensure your callers are receiving fast and friendly customer service. We also offer email response services.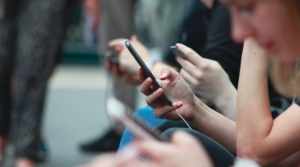 Social Media
Managing your social media channels is a necessary but time-consuming task. We all know we should be doing it, but it just never seems to be a priority. The CommAlert Group has expanded our business communication services to include full social media marketing management and other social media support services.
Customer Hotline
Organizations use 1-800 numbers, or consumer hotlines, to help with customer support, provide information, run contests or take complaints. If you want a hotline, but don't have the human resources to handle it, leave it to us.
Help Desk
Most technical support or help desk issues can be handled with basic instructions. Our experienced call centre agents will learn the ins and outs of your products and services, and provide your customers with a high level of service when they call your help desk line.